Getting ISO 45001 Consulting in Idaho (ID)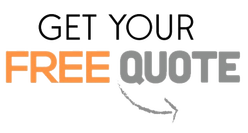 With the rising cases of employees and workers getting injured while at their places of work with some of them even losing their lives, there has been an increased need to ensure that such cases are reduced and safety sustained. Given the high compensation fees that such incidents attract as well as the time lost in trying to settle some of these cases, many companies have been trying much harder to make sure that such cases are reduced significantly.
In this regard has been the creation of the ISO 45001 which was formed with the view of making sure that cases of employee diseases as well accidents and businesses are mitigated. The standards set by ISO 45001 have been because of a great effort made by a committee that consisted of people who keenly looked into some of the approaches around system management.
The creation of ISO 45001 was designed to take into account other safety standards at places of work as well. This means that proper implementation of ISO 45001 will definitely lead to improved occupational safety and sustained safety guidelines.
ISO 45001 Could Not Have Come at A Better Time
No matter who you are, you will agree that the introduction of ISO 45001 has given birth to some standards and guidelines all of which have had an immense contribution to the safety from occupational hazards in many companies and industries.
The last years have seen a rather sad and disturbing trend at places of work as there have been many cases of people losing their lives with some getting badly injured at their places of work too. Even sadder is the fact that most of these cases as has been seen in the past are preventable.
What this means is that with proper measures and standards put in place, such cases could or can be avoided and become a thing of the past. This is why it is important for any company that cares for the safety and welfare of their workers to get in touch with IQC the ISO Pros of Idaho for training and certification on the ISO 45001 standards.
Even though the implementation of ISO 45001 standards is not mandatory, it has so much to offer in return hence the need for its implementation. If you are a business leader or a leader of any organization then this is the one thing you need to be considering seriously.
ISO 45001 Certification
So how do you go about the ISO 45001 certification if you are not yet certified? Well, this is simple, nothing hard or complicated about it, all you need to do is get in touch with an approved regulator like IQC the ISO Pros of Idaho to help you with the certification process.
All the company does is that they access your management standards with regards to ISO 45001 and tell you whether they are ISO 45001 compliant or not. In case of any gaps in the management systems, you will be notified and advised on what you need to do to make things right where they are not.
Any company that is committed to ensuring employee safety must at all times consider implementing the ISO 45001 standards. With this implementation, the company will be able to attain higher employee safety standards.
IQC The ISO Pros of Idaho can help you implement, train on, consult, and have your company and/or organization certified on the following ISO Certifications:
If you want to enjoy the above-listed benefits, contact IQC the ISO Pros of Idaho, now. Our services are accessible in all of the below-mentioned cities: