ISO Pros of Idaho Provides a Variety of Different Standards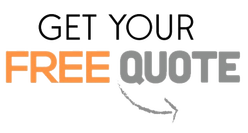 IQC the ISO Pros of Idaho offers a long list of services to our esteemed clients within the state. We are a one-stop-shop for all your ISO advisory needs. There is no project that is too hard for us as a company. We have the right workforce and other capital resources to help us execute all these projects. Here is a brief overview of the additional ISO certifications that we offer to businesses in Idaho.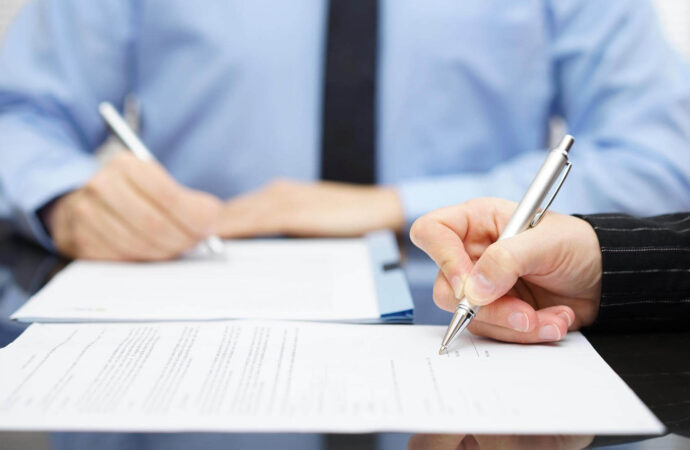 Aerospace AS9101
Aerospace AS9101 is one of the standards that are widely applicable in aerospace. If you run a business in this industry, compliance with this standard can significantly increase the trust that customers have in your business. All you need is to comply with this standard and the other things will follow.
Aerospace AS9102
This first article inspection shows that the company understands, accounts for, verifies, and documents all the engineering specifications and design. The standard is specially designed for the aerospace industry and you need to comply with the requirements if you run a business in this industry.
Anti-Bribery ISO 37001
All businesses that run their errands in the United States face the risk of bribery. You can eliminate these changes within your organization by becoming ISO 37001 compliant.
Asset Management ISO 55001
This asset management ISO helps organizations in managing the lifecycle of their assets in a more effective manner. The framework also supports continual performance improvement and can be applied to organizations of all sizes and types. It is among the ISO standard advisory services that we offer in our brand.
Automotive Core Tools (APQP, AQP, PPAP, FMEA, SPC, MSA, R&M)
IQC the ISO Pros of Idaho will also guide you in the implementation of the above automotive core tools. It is recommended that all companies that run business in the industry should comply with the above standards.
Body Armor BA 9000
The National Institute of Justice established this quality management system for body armor. It makes sure that there is accountability for the body armor as it mandates a unique identifier for every piece that is utilized. It manages the work areas in order to reduce the adverse effects on the armor.
Counterfeits AS6081
If customers and regulators discover that you are dealing in counterfeit products, you can be sure that you will lose business. The best way to avoid such instances is by complying with the AS 6081 standards. This ISO seal will give a lot of confidence in your products and services. You will discover that it may be the main tool that you need to move your business to the next level.
Energy ISO 50001 and SEP
The initials SEP stand for superior energy performance. It is an energy-efficiency and facility-based program that is available within the United States and conforming to ISO 50001 remains to be a foundational requirement. We will help you to comply and pass the ISO 50001 certification audit within the shortest time possible.
Ethical Sourcing SQFI
The ethical sourcing standard is a QMS that combines processing and growing food with social and environmental stewardship. SQFI is used to address several environmental and social issues. We are here to make sure that you can implement this standard in the best way possible within your organization.
Facility Management ISO 41001
Food Safety Modernization Act FDA FSMA
To succeed in the food industry, it is a requirement that you comply with this standard. Once people have trust in your products, you can be sure that you will increase your company sales hence the performance of your organization. In case you have a challenge with the implementation of this quality management system, all you need to do is get in touch with IQC the ISO Pros of Idaho. 
Food Safety ISO 22000
ISO 22000 is one of the widely applied food safety requirements that you need to comply with. Everyone wants to make sure that your products are safe for human consumption. It is a standard that we can help you with the compliance process.
Forestry SFI ATFS (Sustainable Forestry)
Any company that operates in the United States should make sure that its activities promote a sustainable environment. That is why you need to comply with Forestry SFI ATFS among other standards. It tells the general public that you are an environmentally friendly brand.
Gluten-Free Certification (GFC)
Those people who suffer from gluten are expected to consume products that are gluten-free. GFC tells you that the manufacturer complies with these requirements. It tells customers that your products are safe for human consumption.
International Traffic in Arms Regulations, ITAR
Those companies that deal with the exports of defense and military products and technologies must comply with ITAR. These stringent rules help in making sure that there is no illegal movement of products from one place to another.
Laboratory Accreditation ISO 17025
Any reputable laboratory in Idaho should comply with ISO 17025. It shows that your facility has the capacity to deliver genuine and consistent results all the time. It is a good way to build customer trust in your products. Most people will want to see this accreditation in your brand before they can trust your services.
Packaging ISO 15378
This standard stipulates the packaging requirements for medical products. Since these products are used for sensitive purposes, you have to make sure that they are safe for use on human beings.
Responsible Care RC14001
RC14001 is a chemical management system that goes beyond the traditional management system to include other Responsible care requirements like emergency response, outreach, transportation, security, and health and safety. It is also a standard that we can help your brand with its compliance.
Supply Chain ISO 28000
The supply chain is a very important process and hence it calls for a high level of attention. The standard addresses the requirements for an SMS (security management system) for the supply chain. It specifies the elements that help organizations in assessing the security threats as they manage them as they continue to arise in the supply chain process. 
Telecommunications TL 9000
TL 9000 stipulates the requirements that operators in the telecommunication industry should follow as they deliver services to their clients. It is recommended that all the players in the market should follow these standards from the beginning to the end.
Audit Management Systems ISO 19011
ISO 19011 is one of the best quality management systems to use in managing the audit process. It makes sure that your auditing system is highly efficient and generates the best results. It is because of this that most people in the United States are installing it in their organizations.
Outsourced Internal Auditing
Most companies in Idaho now prefer to outsource the internal auditing function to professionals. The process is cheaper and helps you to get more efficient results. So many organizations are using this strategy as a way of handling their internal audit needs.
Virtual Internal Audits
The demand for virtual internal audits has been on the rise in the United States. It is a more efficient and cost-effective way to handle the audit exercise. The process takes a shorter time and the results that you get are quite amazing.
Second Party Audits
Second-party auditing is a very important step in the supply chain process. It is not a hard thing to do as long as you have the right professionals on board. It is one of the service areas that we specialize in as a company.
Supplier Audits
The other area that we specialize in as a company is supplier audit. What we do here is to go through the procedures of your suppliers and make sure that they are in line with the set standards. It is an excellent strategy that will also help you to deliver the best quality to your clients.
Supplier Evaluation
To get the best quality raw materials from suppliers, it is recommended to carry out supplier audits from time to time. The secret is getting someone who has a lot of experience in this kind of task to handle it on your behalf. No other company is better than us when it comes to quality-of-service delivery.
Compliance Audits
Complying with the set standards comes with so many benefits to your organization. However, this is something that most businesses in Idaho are struggling with. Our company is here to make sure you comply with all the industry requirements to the later,
Pre-assessment Audits
Before the main ISO audit process, it is good to carry out pre-assessment audits. We will help you to put in place the necessary measures so that by the time the ISO standard auditors are coming, you will get the certification on the first attempt. The exercise will save you a lot of time and money in the long run.
Documentation Audit/Desk Audit
Documentation audit has a high level of significance in the modern business environment. It is one of the audit areas that we specialize in as a brand. Our company has enough auditors and will send some to your organization to help with desk audits. All the above services are available from our professionals at rates that are very pocket-friendly.
IQC The ISO Pros of Idaho can help you implement, train on, consult, and have your company and/or organization certified on the following ISO Certifications:
If you want to enjoy the above-listed benefits, contact IQC the ISO Pros of Idaho, now. Our services are accessible in all of the below-mentioned cities: